About the K-80 Parcours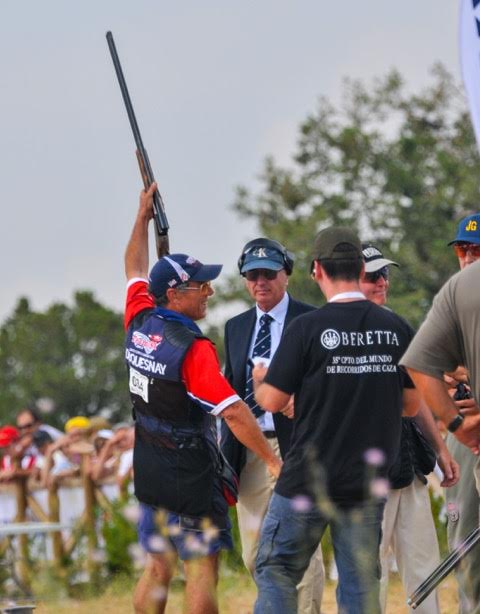 The legendary K-80 receiver needs no introduction. It has long been thought of as one of the most reliable and has withstood hundreds of thousands of rounds and many trips to the top of the podium. Available with dozens of different barrel options the K-80 has always been a shotgun that was ready to evolve.
The next step in this evolution is the introduction of the K-80 Parcours. Perfectly balanced between the hands, the Parcours gives the shooter a gun that is approximately 8 pounds with the proven reliability of the K-80 receiver. Featuring 32" fixed choke, soldered rib barrels, a slimmer forearm and a totally new stock design the K-80 Parcours points and moves with ease.
Photos: Brian DuQuesnay taking the first world title won with a K-80 Parcours FITASC World Championships- Spain, 2013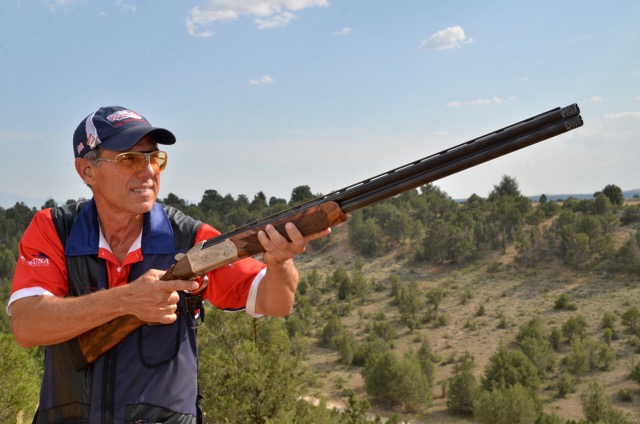 Specifications and Options
Gauge:
12 Gauge; 3" chambers
Barrels:
32" Soldered Rib Fixed M/IM Flat Rib
Rib:
Flat 8mm to 6mm tapered
Chokes:
Fixed M/IM with available Briley Thin Walls (Additional Charge)
Sights:
White pearl front bead and metal center bead
Action:
Case hardened, nickel plated steel receiver with satin grey finish.
Trigger:
Single selective mechanical trigger, adjustable for finger length.
Trigger pull: Approximately 3-1/2 to 4 lbs.
Safety:
Top tang push button safety. Can be locked in "off" position.
Stock:
Fine-checkered select Turkish walnut with satin epoxy finish.
Forearm:
Parcours
Grade/Engraving:
Standard is classic K-80 scroll engraving. Optional engravings available.
Weight:
Approximately 8lbs
Case:
All K-80 Parcours come in a hard fitted case.